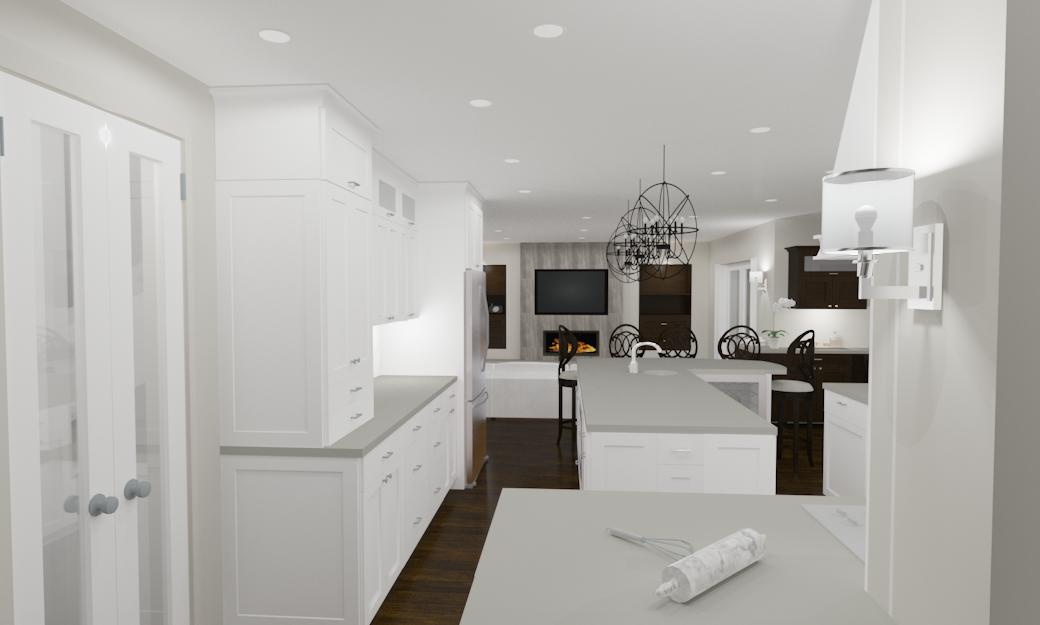 You may have heard the terms "Lighting Design" or "Lighting Plan" when venturing into a home renovation project and wondered "What exactly does that mean?".  As experienced interior design and renovation professionals we are happy to demystify the subject for you!
Whether you are starting from scratch with a new home or are looking to tailor your current space to better fit your needs, a lighting plan is something you should consider. Simply put, a well lit room looks and feels better.  As designers we know the importance of lighting when it comes to bringing a design project to life, and as project managers we know the advantages that come from having a detailed plan.  An official lighting plan is a drawing, done to scale, that shows the location of every light switch, outlet and light source in a space. This is not something that is limited to high-end homes or specialty spaces, anyone can benefit from incorporating a lighting design plan into their renovation. Some benefits include:
More effective and user friendly lighting

Detailed lighting layout, including mounting heights and distances

Detailed drawings and mounting information for specialty lighting

Recommended switches, dimmers, traffic flow through the house, and creating scenes

Energy conservation

Detailed outlet placement based on working with you and recognizing your needs

Why does lighting matter so much?
To build a warm, inviting, well-lit room, you will need to layer three kinds of light: general ambient, task and accent. The three types of lighting work together to cast a warm overall glow, provide brighter light where needed, and enhance the style and architectural features of the space.
General Ambient lighting is the light you are most likely to flip on as soon as you enter the room — and it nearly always comes from an overhead source.
Task lighting is what you require when you need to see what you are doing, for example; a reading lamp in the living room or under-cabinet lights in the kitchen.
Accent lighting is used to highlight the architecture of the space or a favourite feature, like a book collection or artwork.
Having a detailed lighting plan helps us provide accurate estimates in the project budget and ensures efficient execution of the electrical installation. In this way, lighting design is not an added cost, but is in fact a valuable tool. A proper lighting plan helps increase efficiency and therefore reduces cost, as well as further guarantee the outcome of the design. The image featured above is an example of how we integrate a lighting plan into our designs. In this render you can see where we have detailed the placement of the pot lights in the ceiling, the under cabinet lights, as well as the accent fixtures. This will help our team effectively execute the electrical and lighting installations.
We are proud to work with exceptionally professional partners to deliver the plans and execution that will make your renovation project a success:
Designing with Light

 has over 18 years of experience in providing lighting design as well as lighting supplies and fixtures.

Epic Electric

 is a certified electrical contractor with over 15 years experience in delivering superior electrical services.
The integration of design, project management and execution is what sets Creative Touch Interiors apart from other interior design firms. We oversee every aspect of your renovation from beginning to end to ensure that the project is completed on time and on budget. We hope we have shed some light on the subject of lighting design, if you have any questions or would like to discuss your next renovation project please contact us!