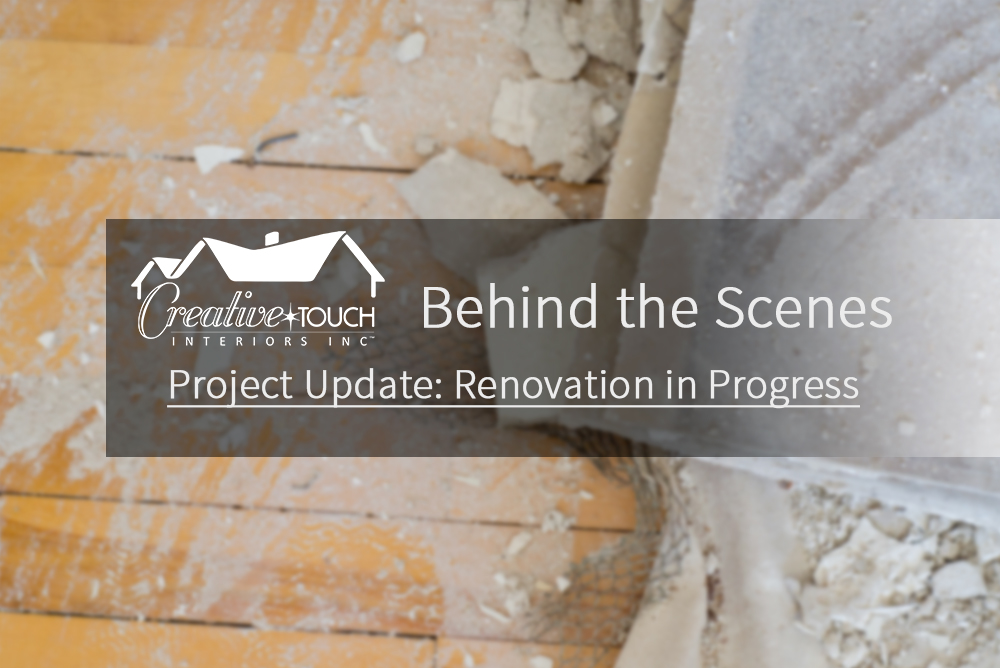 Our latest project is in full swing! We've entered the second phase of our 15-step process for the Mid-Century Condo Re-design and so far everything is moving along according to schedule. During this phase of project management the following steps are unfolding:
Phase 2 – Performance
Presentation of project plan and final budget
Order placement, verification of budget costs and project schedule establishment
Development of execution package for contractors; construction and renovation commencement
Construction completion and cleanup
Right now demolition has begun, our construction team is tearing out the old to make way for the new design to come to life! This is an important phase of renovation project management and while sometimes we uncover unexpected surprises, so far it has been smooth sailing.
In the planning phase, we advised the homeowner to find alternative accommodation during the course of the renovation for the sake of efficiency and cost savings. Since we plan our projects in detail and review everything with the client prior to starting the renovation, the duration of the project was well established and he was able to plan accordingly. The duration of a renovation project is always dependent on the scope. In smaller renovation projects where we are remodeling a single room (such as a kitchen or bathroom) you can often stay in your home during the project. However, with a full home re-design like this, it is far more feasible to be out of the space while the contractors are working.
Here are some photos of the in-progress demolition, stay tuned to keep up with the next phase of progress!