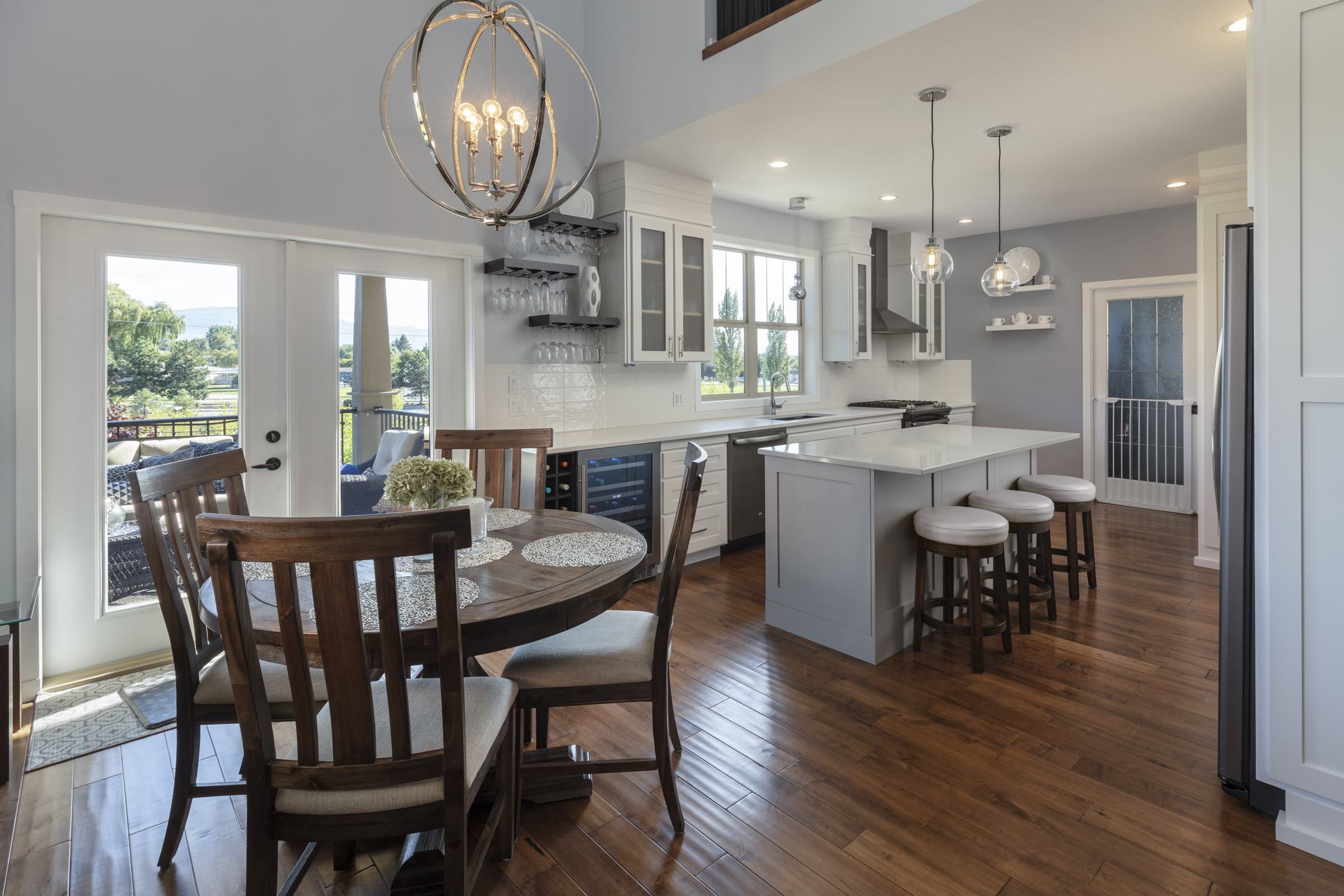 On January 25, 2020, business owner Paulette Facca of Creative Touch Interiors Inc. received her fifth gold win at the prestigious Okanagan Housing Awards of Excellence (OHAE). With her first gold win in 2018 and three golds in 2019, Facca was honoured to accept the top prize in the category Excellence in Residential Renovations under $100K.
Previously known as the Tommie Awards, the OHAE recognizes building professionals who excel in the residential construction industry throughout the Okanagan. As Facca describes, "The OHAE showcases the best designers, renovators, builders, and developers in our community."
OHAE Gold Gala
The OHAE Gold Gala was hosted in Kelowna at the Grand Okanagan Resort. See below to watch Facca's acceptance of the award presented by the Canadian Home Builders' Association (CHBA) of the Central Okanagan.

Video provided by Curtis Allen of Solid Rock Video in Kelowna.
Facca sees the annual gala as an opportunity to celebrate the best in the field and enjoy an evening amongst colleagues and friends. "We all work hard year-round and it truly is a time to enjoy one another and create space for the successes in the industry," says Facca.
About the Award-Winning Renovation
The award-winning project, titled "Renewed for the Next Generation" – entailed renovations to several living spaces throughout a Glenview home, including the kitchen, living room, and bathroom. Led by Facca, this home renovation involved several local partners who contributed to the project.
Project partners included:
Facca strives to build strong working relationships with her partners and is grateful for those that developed throughout this renovation project.
Building Creative Touch Interiors
At the 2020 OHAE Gold Gala, Facca celebrated her achievement, but her success has not been without perseverance. As an Indigenous woman and business owner, Facca has experienced obstacles to achieve recognition in residential construction and design, particularly in a community she does not originate from. She moved to the Okanagan from Ontario thirteen years ago with few contacts in the area.
Over the years, Facca has focused on building relationships with a network of suppliers and contractors who are committed to the quality of their work. By nurturing strong connections with trades in the construction industry, Creative Touch Interiors can provide a specialized range of services.
"Never give up!" Facca says. "Persevere. Don't be afraid. Take baby steps and focus on what's in front of you while knowing what your end goal is. And most importantly, build relationships. We as a community are in this together. Stick to your values and live in your passion".
Creative Touch Interiors Inc. is an Okanagan-based interior design and renovation firm that focuses on their relationships with their partners to provide clients with a start to finish experience guided by excellence and service quality.
Get in touch and begin redefining your living space.