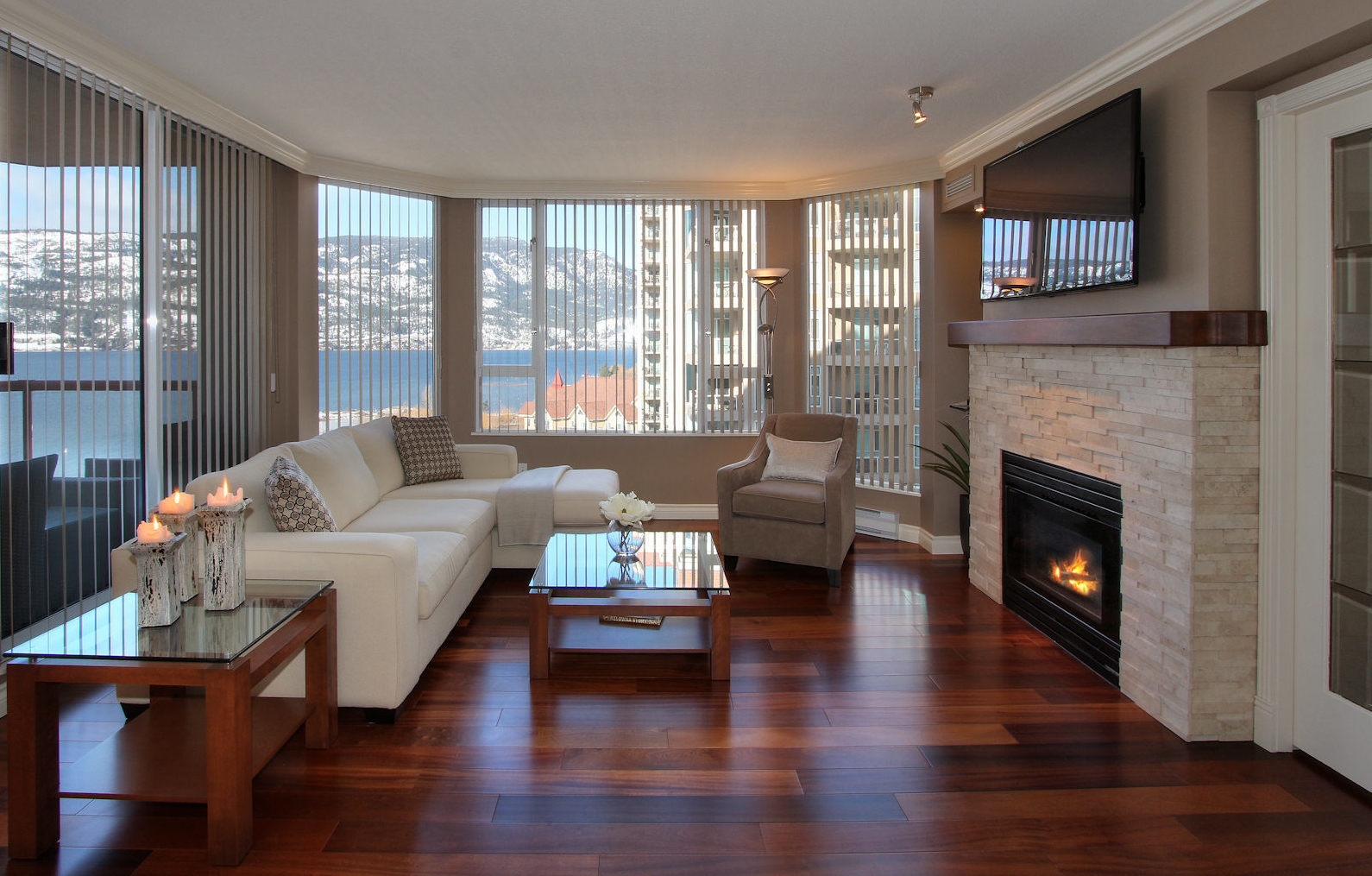 It's the room where you go to relax after a long day, where you and your dinner guests share all your laughs and where you've experienced those family moments that have now turned into memories- your living room. The living room can often be the heart of many people's homes, but unfortunately as your family grows and matures… your living room does not. You may be noticing that your floors are dated, the venetian blinds have faded from the sun and the fireplace that was once the focal point of the room has now become an eyesore.
Being that we are already halfway through fall and quickly approaching winter, many of us love cozying up by the fire; but when we become unhappy with the look of our room, it deters us from spending time there. Of course, an overhaul of your living room is something that most believe to be a long and daunting process- however, it does not have to be! With proper project managment you can eliminate the stress of staying on budget, keeping on time and if your vision will ever transfer over into reality. Another key to making your renovation feel effortless is going into it with plenty of inspiration and a creative mindset! At Creative Touch Interiors, we will manage your project from start to finish, but we also want to provide you with a fruitful abundance of ideas for cozying up your living room.
Your Focal Point
Let's start with the fireplace, shall we? We have done our fair share of facelifts to fireplaces in the past; reason being, it's one of our favourite ways to transform a living room! This year marble or stone has been seen in both modern and contemporary homes; custom mouldings have been a popular option as well. But there are many other ways to offer up both glamour and function to your living room. Here are just a few ideas:
Built-ins — they provide plenty of storage, which is great if you're contending with a smaller space. They also provide areas to showcase unique decor items and the copious amounts of pictures we all seem to run out of room for.
Mantels — another great way to display eye-catching adornments and considering the many options for mantel design (rustic wood planks, a reeded design, slabs of stone, etc.) it's a wonderful way to restore life to your fireplace.
Towering Overmantels — whether just for design purposes or providing a space for your family portrait (maybe the flat screen tv), overmantels deliver "wow factor" to a room.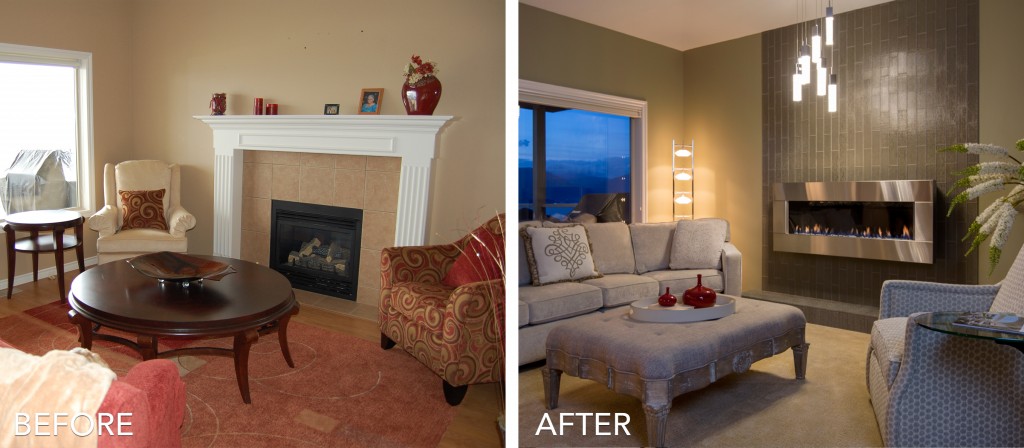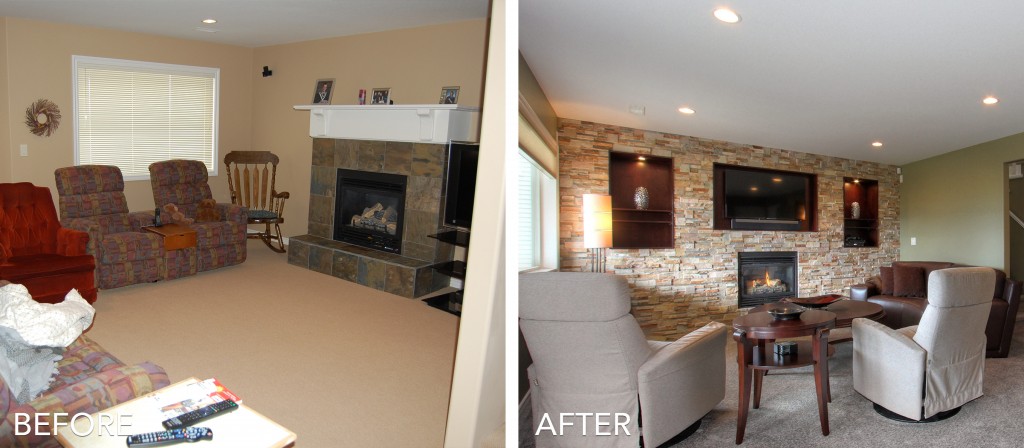 Furnishings and Extra Additions
Now that you've established a structure and design to build off of, we can talk about how to spruce up the other elements in your living room. Along with planning and providing you with the right contractors that get the job done, Creative Touch is always happy to finish up with our styling services. Carry your living room through the seasons by adding timeless touches like some of the ones listed below:
Pops of Color — working off your focal point, pick a complimentary shade that would be perfect to use on a feature wall or even as an accent within book cases and shelving. Pull from this color and invest in furniture accessories such as pillows and throws that will add warmth to the room.
Touches of Luxury — maybe a crystal chandelier will balance out a grandiose fireplace? Or maybe you've had your eye on a classic painting that never quite fit before. Pieces like this never go out of style and are often great conversation starters.
Texture — invest in rich textures that will create visual interest in the room. Try the layered rug look or a rustic wood floor. Maybe combine the both? It's fun to play with the different feels each texture can bring to your home.
So how does that living room reno sound now? Not as scary, we hope! In fact, you might be feeling a little excitement when thinking about all the options you can choose from when turning your dated living room into a space that you will never want to leave. You might even start sleeping in there you'll love it so much, but that could just be a sign it might be time to redo the bedroom as well.
Through combining interior design and renovation project management, we know you'll see the results you dreamed of become reality. If this article sparked your interest in renovating your home or parts of it, please contact Creative Touch's interior designers! We can't wait to cozy up your living room together.