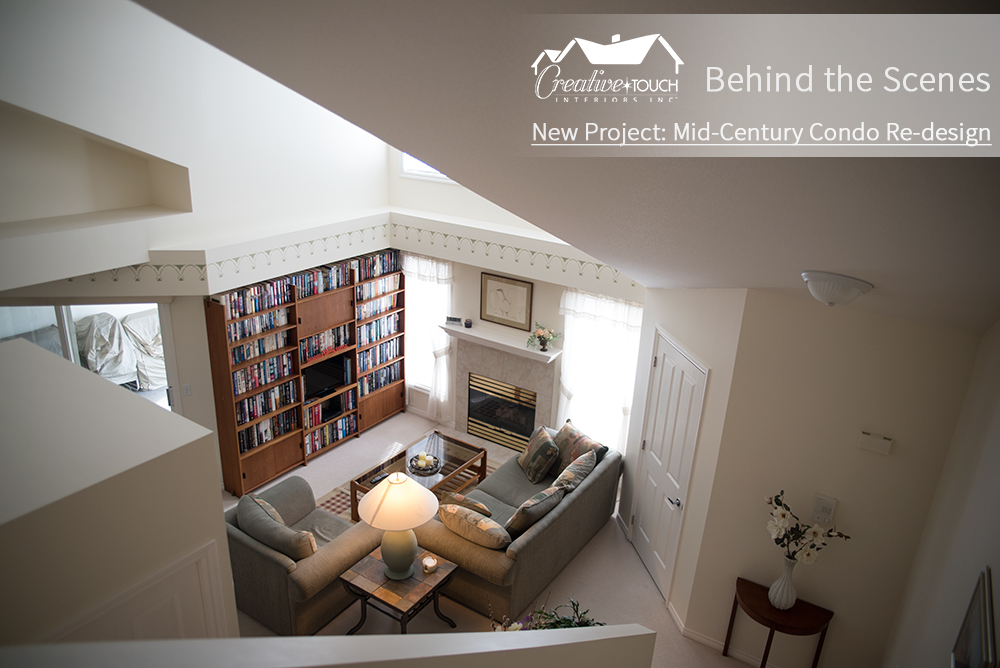 At Creative Touch Interiors our goal is to make the design-build process an enjoyable one for our clients. Experience has shown us that knowledge of our standard procedures can help clients feel comfortable for the duration of the project. We have a 15 step process that we apply to all our interior design and home renovation projects. These steps are grouped into 3 phases:
Behind the scenes (project planning)
Performance (project execution)
Wrap up (final touches and reveal)
We've just started a new full home interior design project in Kelowna, and we thought it would be great to share our process with you from beginning to end! We will be featuring this project on our blog over the coming months following all three phases so you can see what really goes into transforming a space from start to finish.
Project: Mid-Century Condo Re-design
The homeowner, Don Treadgold, was faced with a very familiar dilemma: sell or renovate? He knew he wanted an updated space, but was unsure if he wanted to go through the hassle of selling his home and shopping for a new one. He decided to stay put and remodel. After contacting Creative Touch Interiors we got to work designing! In phase one of our process, the following steps are taken:
Consultation with the design team

Review of project scope

Evaluation of layout and establishing vision

Sourcing of products, materials and furnishings

On-site meeting with trades

Preparation of budget
Here are some photos of the space as it stands right now. We are excited to get started on transforming this home from a dated space to a brand new modern look. Stay tuned to follow along with the progress!
Initial 3D Design Renders




Before Photos