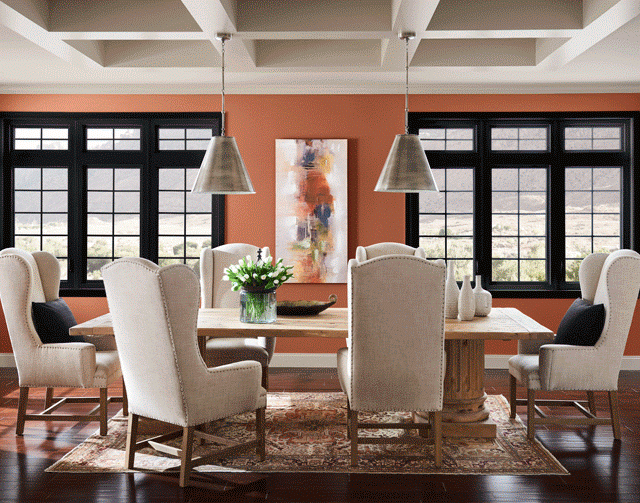 "Forged by sun. Fired by desert. Introducing Cavern Clay SW 7701, the 2019 Sherwin-Williams Colour of the Year. Ancient, yet fully alive. Bohemian, yet totally refined."
We are loving this pick from Sherwin Williams for their Colour of the Year. Inspired by the desert hills of Arizona, this rich hue is the perfect backdrop for greenery, and pairs perfectly with natural wood tones and leather. Keep it cozy in the cooler months with layers of textiles and moody lighting, or escape the heat in summer and be reminded of the mud walls and terracotta pots often found in warmer climates. This colour is sure to be a hit all year round!
Create curb appeal by applying this to your front door, enhance the cozy feeling of a library or den, or pack a punch on your lower kitchen cabinets. A versatile colour inside and out, we can't wait to see where 'Cavern Clay' will take you.