Another big hitter in the paint industry has announced their choice colour for 2019, and we think you'll find it a little easier to commit to than some of the fleeting trends of the past. Introducing 'Blueprint S470-5,' by Behr.
A BLUEPRINT FOR THE FUTURE OF COLOUR.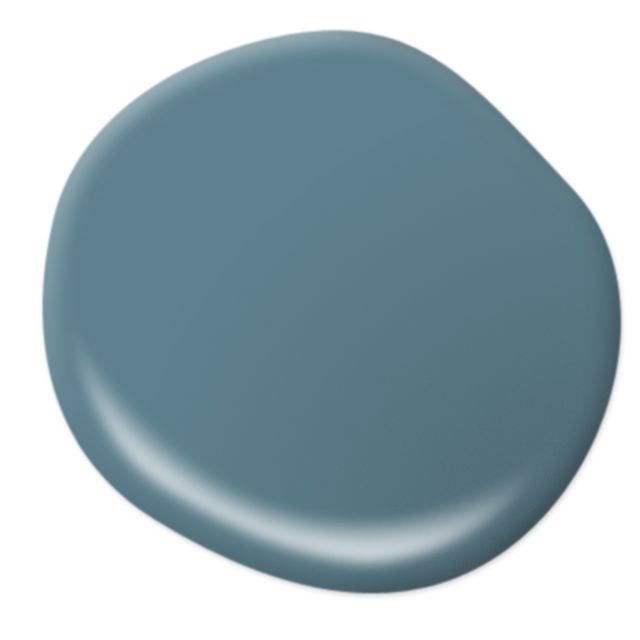 According to Behr, Blueprint is "an honest, approachable colour that conjures up the blueprints builders rely on, to bring architectural designs to life." This mid-tone blue hue "creates a space where you can build your own reimagined life—where awareness of what we want to build for ourselves can transform into action."
Behr pulled inspiration from the fashion and hospitality industries to make their pick for 2019. Reminiscent of your favourite pair of fitted jeans, or the perfect backdrop to a cozy cafe, we can see how they landed on this tried and true blue.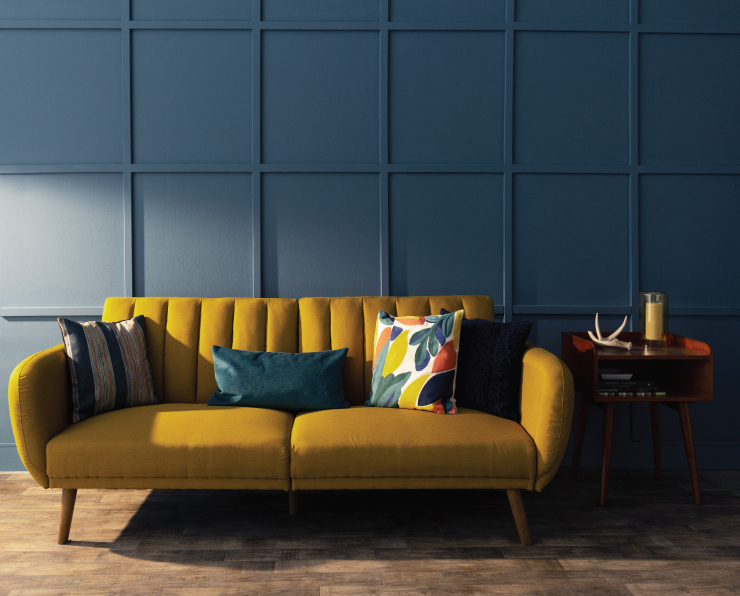 Blueprint is a natural match for jewel tones like this mustard yellow sofa, or an emerald green or ruby red velvet armchair. It takes a fresh approach as an accent on doors or cabinets surrounded by white walls, or creates drama and elegance on walls, with painted out doors and trim in the same colour. Get playful with an ombre, monochromatic look, using darker shades and lighter tints of this colour on a feature wall, or ascending stair risers or dresser drawers.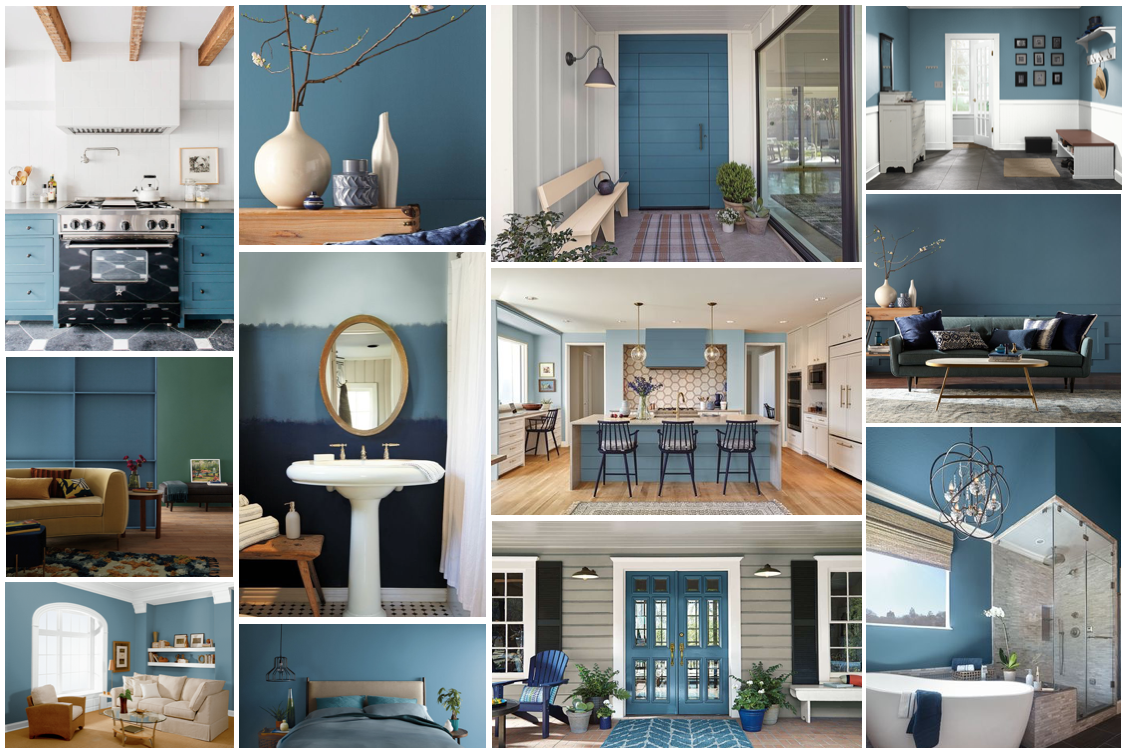 Go ahead and get inspired by these beautiful Blueprint projects for your next painting party!