About This Project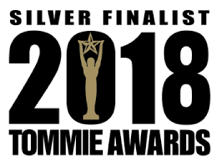 Creative Touch Interiors Inc. had the pleasure of working with a return client on their elegant Lower Mission home. After we completed their stunning spa-retreat ensuite in 2015, our clients returned for the second time with a new set of magazine clippings and style ideas for the remainder of their home.
Knowing this husband and wife duo love spending time entertaining family and friends their kitchen, they expressed how often they loved baking with their daughters and gathering around the island sharing the events of their day; We knew how much potential their space had and wanted it to reflect them in the best way. The original finishes were dated and heavy cabinetry cramped the space, and the location of the cooktop in the island seemed to takeover leaving little room for prep. We knew this kitchen needed a major injection of function, so we designed every cabinet with a purpose. To make the most use of storage, we included cookie sheet dividers, dish cloth hangers, built in utensil dividers, an under cabinet microwave, a built in paper towel holder, and corner drawers. We also reconfigured what was wasted storage space underneath the stairs into a new custom pantry that is now accessible from the kitchen.
The cabinetry carried on with rich contrasting wood into the kitchen nook where we included seating for cocktails and barware storage. The cabinets then flowed seamlessly into the family room, where we designed built in flip-up cabinet doors on either side of the new fireplace to conceal all electronics and games. The hearth was finished beautifully with rich American clay to give a sturdy solid appearance to ground the room.
We brought a fresh new look to the laundry and bathroom that were both in need of an update. White cabinetry and warm grey counters completed the look, along with linear tiles that guide your eye around the room.
The entryway is always the first impression on guests, so it received the same formal look as the rest of the home with a new set of curved stairs with gorgeous french oak hardwood continuing the eye up to a beautiful black iron chandelier.
Our client's vision of the formal living room was to create an elegant space to host family gatherings at Christmas time. Knowing this, we created a custom fireplace perfect for stocking hanging, and continued the same clean look in the kitchen with a